OnFamily works directly with government and non-government agencies and organisations to deliver custom-designed workshops aimed at increasing understanding and capacity for those employed in the mental health sector. See below for information on previously delivered workshops. Although based in the SouthWest of WA, OnFamily are able to negotiate the provision of training and workshops in any location. To discuss how OnFamily can assist your team, please contact us directly.
Promoting Individual Identity and Acceptance
Delivered to youth work organisations at the Fairground International Youth Symposium, Perth, Western Australia.
Workshop Outcomes:
1 – Gain knowledge of Erikson's Psychosocial Stages of Development, specifically Identity vs Role Confusion (Diffusion)
2 – Reflect on own personal culture and identity
3 – Take home learning to challenge stereotypes and promote identity fluidity in young people.
Vicarious Trauma and Burnout When Working With Mandated Clients
Psychoeducational workshop and presentation for therapists within the Department of Justice.
Workshop Outcomes:
1 – Differentiate between vicarious trauma and burnout
2 – Identify specific work-related situations that can trigger vicarious trauma
3 – Recognise warning signs of vicarious trauma in yourself and others
4 – Identify individual self-care strategies for reducing the risk of burnout and vicarious trauma
Safe Practices for Sex, Sexuality and Gender Diverse Clients
Staff and management training for Not-For-Profit agencies as part of the City of Bunbury's Wear It Purple event.
Workshop Outcomes:
1 – Gain knowledge of the impact of naive or unsafe practices on marginalised persons.
2 – Reflect on own practices and biases in relation to SSG diversity
3 – Identify areas for improvement within individual practice and agency procedures
4 – Develop strategies for implementing increased safety and culturally appropriate practices for SSG diverse persons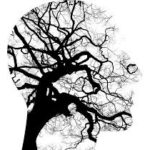 Trauma-related Attachment Deficits in Foster Children
Delivered to potential and current foster carers in various agencies of the SouthWest of WA.
Workshop Outcomes:
1 – Gain knowledge of recent research into the traumatised brain and the links to attachment issues
2 -Understanding of need-base underlying trauma-related responses and behaviours in children
3 – Take-home learning of strategies and interventions to reduce trauma-related behaviours and promote self soothing
4 – Identify vicarious trauma responses and develop skills to decrease the intensity and risk of vicarious trauma